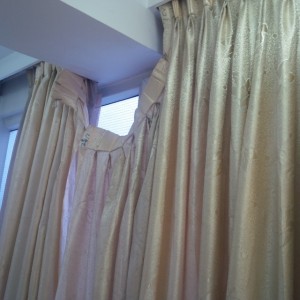 When I left Kabul at the end of October 2013, I seriously thought it was the last time. Little did I know. It is now February 2015 and I am yet again on my way there. It's end of project phase, so there are only few expats left. and they had to leave the comfortable villa and are now staying elsewhere. No funky light features that make you smile, but the curtain hanging is quite innovative.
Apparently the laundry services are nothing to write home about (unless you like your clean clothes to still have traces of soap) so we take that to the office and the ladies will take care of it…
Stay safe,
Leave a Reply
You must be logged in to post a comment.